Esports Advertising: Brands Haven't Completely Missed the Battle Bus…Yet
If you just read that headline and are googling "what is battle bus," you're not alone in the world of traditional brand marketers (and FYI: the battle bus is the thing off of which players skydive into the world of Fortnite at the beginning of a game). Esports sponsorship has been called 'the next big thing' for decades, so a certain degree of reticence and skepticism are normal, especially if you've been in marketing long enough to remember a teenager asking you to sponsor a Quake LAN Party in the basement of a local Knights of Columbus hall. Don't get me wrong: those events were a blast, but they lacked the scalability and organization to generate predictable, positive results for advertising investment dollars. The risk was high and the probability of success was a big unknown. But that's all changed over the years, with a particular inflection point hitting about five years ago. So if you're a brand marketer who's been sitting on the battle bus afraid to make the jump into the fray, here are some reasons to grab your checkbook and make the plunge.

Scale

Playing games competitively has, as mentioned above, been around for a long time. Pre mainstream broadband, players would lug their PC's or gaming consoles – in addition to TV's or CRT monitors – to an agreed upon location, set the equipment up, and play single or double elimination brackets until a winner was claimed. The old timers among you may remember some of the bigger instances of these events, events like the first QuakeCons or Bastard's Beat Downs. To quote Jerri Blank, those were some "good times, good times."

From a brand marketing perspective, though, events like these just couldn't justify the investment. The idea of "streaming" events like these to people who couldn't be there physically was still just a pipedream and traditional broadcast media pretty much ignored them. So any impact you might have was limited to the people in attendance and the readers of "hard core" gaming blogs like Blue's News or The Shugashack (now Shack News) who covered them. Needless to say, those issues of scalability don't exist anymore.

There are innumerable examples that prove this point, but the most recent can be found in EA's contribution to the battle royale arena, Apex Legends. Rooted in the publisher's Titanfall series, Apex Legends launched (relatively quietly) early in February with 25 million players by the end of its first week and one month later, it looks like that number has skyrocketed to 50 million. When looking at this game – and games like it – as potential customer outreach platforms, it's important to not limit your sights to the number of players, however powerful they are. During its first week, the game displaced the 800 pound battle royale gorilla, Fortnite, as the most watched game on Twitch (31.72 million hours watched to be precisie, almost 10 million more hours than Fortnite). With the proper, relevant, and compelling activation, that's the kind of audience that could literally build a new business.

Organization
One of the many alluring factors that make sponsorship of traditional sports are the organizations and support structures that exist to help players and teams. League organizations, teams, players organizations, players' agents, etc. exist to create and enforce gameplay rules, help ensure that players are fairly represented in negotiations with team owners and league administrators, and provide players with opportunities to monetize the value of their performance off the field through everything from product endorsements to new business opportunities. From a sponsorship perspective, though, these organizations help to set up something that brand advertisers value the most: predictability. For example, while we all know of several high profile controversies surrounding players of traditional sports, these controversies are (relatively) few and far between, thanks in large part to the contracts players sign when they become a part of a league and a team. "Morality clauses," as many call them, are one of the big reasons you don't see a player (or players) on a losing team hurling profanities at reporters asking them "what went wrong" during the losing game (while wearing a shirt or hat with a sponsor's logo on it).

Until relatively recently, organizations like these didn't exist for esports players. In the "early" days, companies would pick a team and/or a player that they thought spoke to their target demographic, give them money, give them some branded apparel to wear when they played, and everyone was happy. Unfortunately, the "hockey stick" rise in the mainstream popularity of esports closely mirrored the same growth in social media. When you combine the relatively young age of the best players and the unfettered access to pretty much everyone on the planet through a Twitter or FB account, you have the pieces of a virtual land mine just waiting to be assembled. And sure enough, more than a few players learned how to put them together and the results were…as you might expect.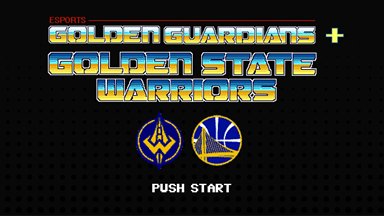 But times are changing, and that's good news for brand marketers looking at esports as a potential piece of their sponsorship portfolio. Many of the biggest/most successful esports teams are now owned (or partially owned) by ownership groups that count traditional sports teams among their portfolio of investments. That means more contractual language describing acceptable (and unacceptable) behavior by players and teams, and that translates to a much safer investment vehicle for potential sponsors than they've traditionally had in the land of esports. And while there's no "pan-collegiate-esports" governing body akin to the NCAA (yet), there are a small number of independent leagues (i.e., TESPA, NACE, CSL, etc.) and publisher owned leagues (i.e., the Overwatch League) whose own sets of rules will multiply the validity of the rules associated with player contracts. These bits of news are all good for sponsors who haven't dipped their toe into esports yet.

Relevance

"Sponsorship relevance" is an area where esports is charting a new path, adjacent but not directly connected to brands' sponsorship of traditional sports. If a car brand sponsored a traditional sports team or venue, then you could count on that brand of vehicle to drive on the field at some point during the game for a fan engagement activity. If a particular soda brand sponsored the venue or team, you could expect venue employees to be shooting shirts branded with that soda's logo from their t-shirt guns. These are just a couple (of many more) examples of how brand sponsorships manifest in the context of traditional sports. They add fun and excitement to the experience of being at the game, but they're not directly ADDITIVE to the game itself. Esports fans have an expectation that the brands supporting their favorite game(s) actually contribute to the experience rather than just subsidizing it with cash and signage.

As with many things associated with the battle royale game genre, Epic and Fortnite have begun leading the way for how sponsorship partnerships might work. Last year, the game maker teamed up with the NFL in a partnership that allowed players (using in game V Bucks) to purchase the jerseys of one of their favorite NFL teams and customize it for in-game use. Financial details of the deal weren't disclosed, but one can safely assume there was some form of rev share, Epic's portion of which would serve as the cost of the NFL's sponsorship of the event. It's also been reported that Epic is looking to fetch $25 million to sponsor the Fortnite World Cup, happening later this year. Using the NFL partnership as an example, it's safe to assume that the title sponsor will be used in more ways than simply background dressing. And let's not forget State Farm, one of the non-endemic brands that's been paving the way in esports sponsorship. They came aboard as one of LoL's biggest sponsors in 2018, whose activation included a State Farm/NA LCS-branded analyst desk. It's casted content was presented by 2 of LoL's best-known players.

TL; DR

Esports have come a long way in the last 20+ years. What started as a fan-owned-and-operated passion project has turned into a multibillion dollar enterprise in its own right. The traditional fears that brands had about participation – organization, relevance, and scalability – have all been addressed and corrected, leaving a wide open opportunity for many marketers to get the value of a "first mover advantage" in a business that's had decades to perfect itself as a sponsorship vehicle.