Fortnite, Marshmello, and The Future of Pop Culture
On February 2, EDM artist Marshmello put on a virtual concert inside of Fortnite, in the Pleasant Park suburb. The move was teased by the slow construction of a stage, in addition to a tweet from Marshmello that encouraged people to make sure to be in Pleasant Park on Saturday night. Historically (if you can use "historically" to describe the time associate with a game that's less than 2 years old), such in and out of game teasers were associated with major, game-related events, like the CUBE event last Fall. So the Marshmello performance is notable in that the game was being used as a vehicle to experience something that wasn't endemic to the playing of the game.

Photo Credit: Dexerto
The results were staggering. Estimates put the number of concurrent users virtually attending the show at 10 million. Putting aside the enormity of the technical achievement associated with the event, the concert represents a seismic shift for how non-endemic media can meaningfully engage with games to produce truly engaging, multimedia experiences. To be clear, this isn't the first time a performer has put on a concert inside of a game. It's been happening in Second Life since the 2000's. Sony's Home for the Playstation and Minecraft have also hosted shows and festivals for their players. But the scale of the Marshmello event and the impact it had on in-game attendees – many of the show's young attendees described it as "their first concert" – is without precedent.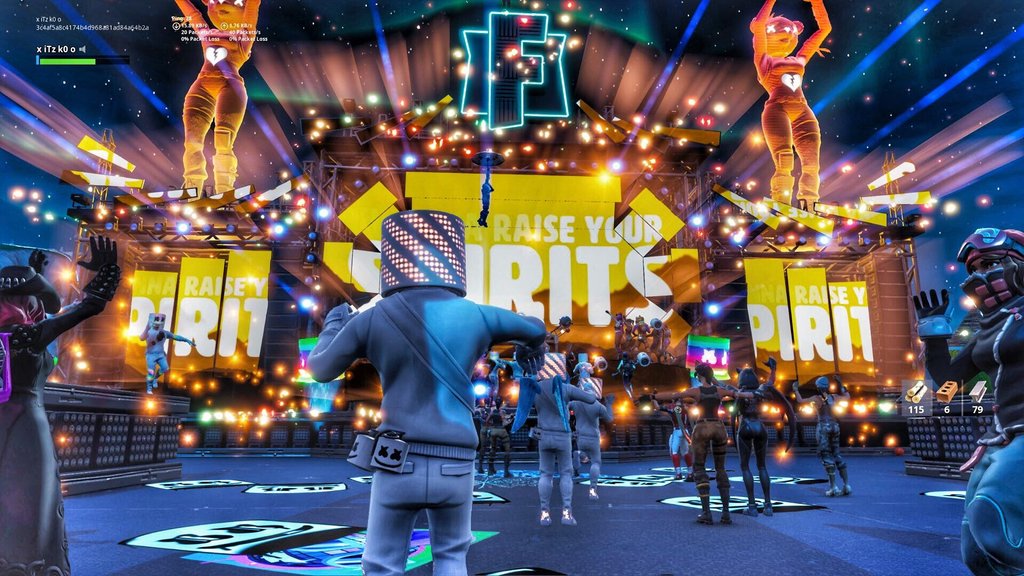 Brands looking at esports as a vehicle for advertising and sponsorship are undoubtedly looking at this event carefully. What are the lessons that can be learned? Is this a flash in the pan phenomenon, or can similarly engaging events be planned and executed? To answer those questions, it's good to look at the qualities that best describe the event and apply those learnings as a rubric to evaluate the value of potential in-game events.

Relevance
In the instance of the Marshmello / Fortnite show, relevance is clearly on display. While Marshmello might not mean much to you, he has a huge following with kids and young adults. When you consider that (according to the Wall Street Journal) roughly 50% of Fortnite's player base is between the ages of 13 – 24, the relevance of the show is immediately obvious. The artist mattered to a lot of them, so a lot of them attended. This poses a special relevance challenge to potential sponsors who aren't performers of some kind, but that challenge can be addressed by adding value (which we'll discuss more in a bit). One thing to keep in mind, though: don't get TOO hung up on always being relevant to 13 – 24's. Using Fortnite as an example, approximately 50% of their 200 million players are between the ages of 25 – 54. While their level of engagement might be less than their younger counterparts, they represent an enormous opportunity for partners that may not have a sense of immediacy with younger players.

Value Add
The show in Fortnite is a very clear example of adding value to the experience. It's not like a retailer set up a virtual shop in the middle of the game to hawk its wares and then Epic disabled combat so that you had to sit through a pitch (a virtual timeshare pitch, so to speak). The developer put a relevant performer in front of their players and provided them with a one of a kind, intimate experience with him (of note: Battle Royale games like Fortnite are great venues for players to experience a more "intimate" feeling because even though there are millions of concurrent users, each game instance only includes a small subset of that number; 100 people, in the instance of Fortnite). A good indicator of how valuable the players found the experience is what you're NOT hearing on Reddit or Twitter: complaints. In order to insure that the concert experience could be fairly enjoyed by all, the publisher disabled combat for the 10 minute duration of the performance (arguably, Fortnite's reason for existing). To have a core feature of the game disabled in order to allow for another and have no meaningful negative backlash was a daring experiment — and it worked.

Partnership

While this one is obvious, it's worth pointing out for the esports/gaming sponsorship uninitiated. Inserting Marshmello (and his virtual stage & lightshow) into the game, disabling combat, and virtually corralling millions of people into the same area of the game was the direct result of a close partnership between the performer and publisher. If you think about the technical details that had to be in place – the look of the stage, the color and sequencing of the lights, the quality of the sound, the actual look of Marshmello – you'll see that both Epic and Marshmello expended considerable time and resources to essentially recreate his actual set in the game. Any kind of in game event that wants to replicate that quality of experience will require that level of partnership. Something that anyone – but most especially non-endemic brands approaching in game events from a sponsorship perspective – should definitely keep in mind.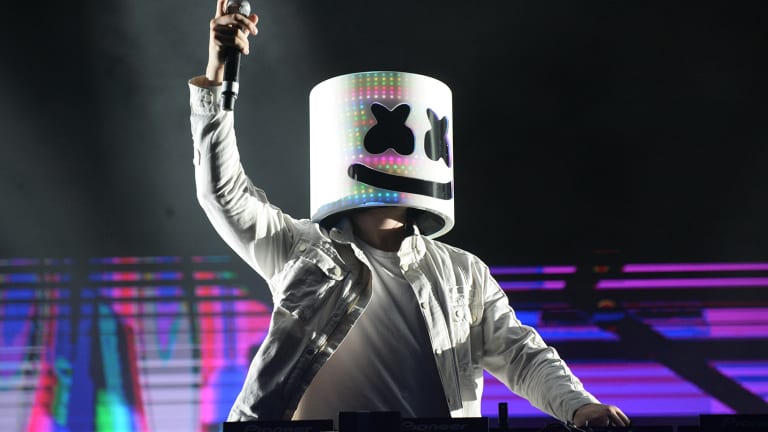 Planning

While the idea behind an in-game event is critical to its success, technical execution is just as critical (if not moreso). Games are hugely sophisticated pieces of software, and they get even more technically complex when they're hosting millions of people simultaneously. Additionally, gone are the days of "fire and forget" game releases; games in general, but esports titles specifically, are shifting to "games as a service" models where the game is not only regularly patched to fix bugs, but to add additional content. Fortnite's use of seasons is a perfect example of this evolution. But this means that story arcs associated with each season are planned many, many months before they're actually created and released. These factors have obvious implications on people seeking to partner with game publishers. The creative and technical details need to be articulated well in advance of their execution, which puts the onus on the partner to have a complete campaign concept in place a lot earlier than they typically would. At a minimum, you should be planning for a 12 – 18 month lead time. While there will certainly be exceptions to that rough timeline, it's always better to be safe than sorry.

TL; DR

Did Marshmello and Epic capture lightning in a bottle with this event? Or is this a signal of the future for both video games and music (comics and movies)? Time will tell, but regardless of whether in game events/performances become a dominant form of media consumption, there's no doubt that they'll continue to grow in size and frequency. As such, it's inevitable that sponsorship will enter into the equation. While the potential for consumer engagement in this medium is exciting, planning and executing these programs will require careful planning and execution that takes into account the very specific challenges associated with the medium. With a staff of some of the most experienced gaming, esports, sponsorship, and event production people in the business, Egency can work with you to successfully navigate this emerging space and position your brand to reap the enormous benefits of this opportunity.

To learn how you or your organization can tap into opportunities in esports, please visit www.egencyglobal.com or call 972-323-6354 to speak with an Egency esports expert today.